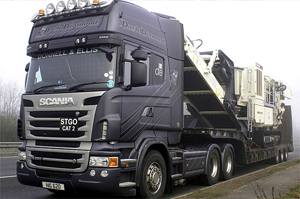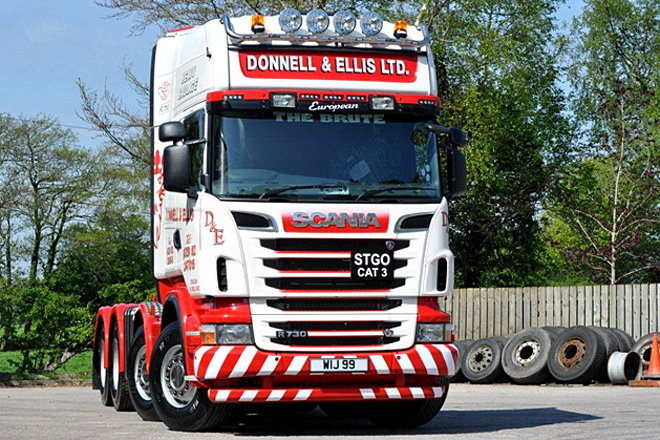 With a fleet of flatbed trailers to fit all types of loads, low loaders for particularly heavy goods and step frames for easier access with a load capacity up to 100 tonnes, we're well equipped to ensure whatever request you have, we can take care of for your convenience and peace of mind.
Our heavy haulage services can be used across Europe
Are you a construction company that needs machinery and materials moved from one site to the other? Do you want to deliver large containers to your client in Europe? Or do you have heavy electrical systems and hi-tech instrumentation to be loaded and delivered?
Whatever heavy goods you need transporting, you can rely on us at Donnell & Ellis Heavy Haulage to load our vehicles with your items of whatever size and weight, and get them delivered safely and on time. Whether it's one large unit or several small, heavy units that you have, nothing is too big or heavy for us.
• Construction equipment
• Industrial materials
• Containers
• Large electrical systems
• Structures
• Railway industry
• and many more
Do you need heavy haulage on an ongoing basis or for just one delivery? Contact us today on
+44 (0) 28 8224 7015
Do you have machinery to be transported, construction materials or other heavy goods? Whatever sized loads you need transporting, you can rely on our fleet to get it delivered.
Heavy haulage services for
Our heavy haulage can be relied upon
Specialist heavy haulage for all sized loads